The mission of the All-American Boys Chorus is to empower and give voice to boys from diverse backgrounds in order to build self-confidence, discipline, leadership skills, and achievement through the transformative power of music.
Our programs progress through different stages of cognitive development, transforming an individual from a beginner vocalist to a seasoned performer while instilling leadership skills through peer-to-peer mentoring. All choristers participate in afterschool and  weekend music lessons with rehearsals at our campus as well as performances, recordings, national and international concert tours, and an annual week-long summer camp.
We're America's most beloved and internationally acclaimed contemporary boys choir
Saturday Morning Rehearsals
Our Saturday Morning Grand Rehearsals are our core education program. All of our boys come together Saturdays from 9am – 1pm for an extended rehearsal, broken down into 30-minute slots consisting of sectional rehearsals, music literacy, ear training, voice lessons, and recreation, culminating in a combined rehearsal to finish off the day.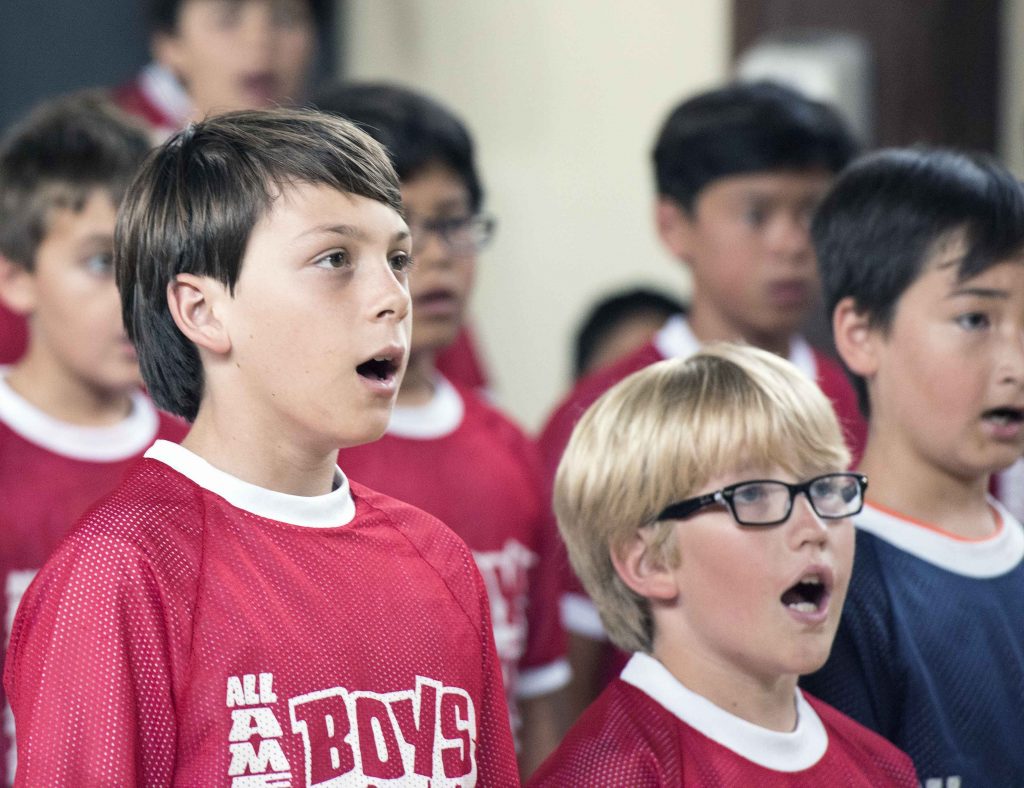 One thing that makes the All-American Boys Chorus unique is the combination of excellent musical education with our focus on leadership training and instilling a sense of happy, motivated self-discipline in our boys. Indeed, the key to our entire program is collaboration and leadership development, which runs through every aspect of our curriculum. Our innovative peer-mentoring model allows ever boy to learn invaluable leadership skills as he transitions from the role of mentee to mentor.

Our Summer Music Camp is a week-long marathon of rehearsals, voice lessons, and music theory lessons, combined with hours of fun-filled recreation and optional electives. Our Camp is intense, but is often cited as an annual highlight for many of our choristers.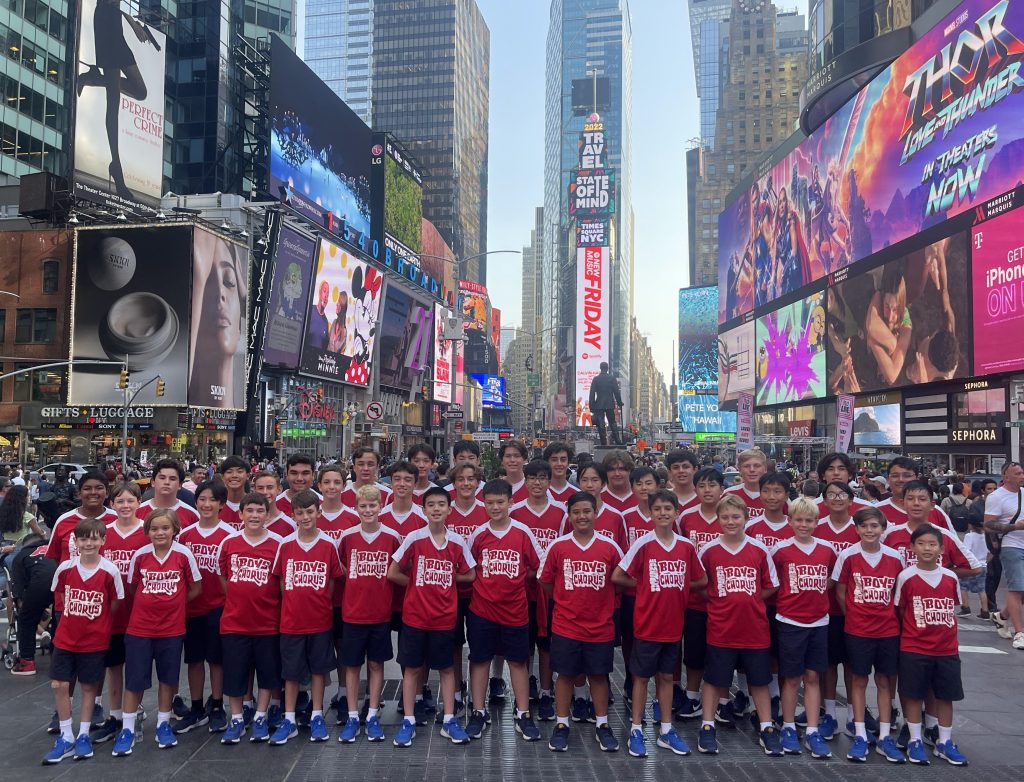 Every summer, the AABC goes on a roughly three-week concert tour. Past tour destinations have included Austria, Australia, Canada, China, France, Ireland, Japan, Malaysia, New Zealand, Russia, Romania, Singapore, South Korea, Taiwan and the United Kingdom, as well as throughout the US. Our tours provide marvelous opportunities for our boys to travel the world and experience diverse cultures, as well as to perform at world-class facilities to standing ovations the world over.  
. . . and there's so much more!
The AABC is headquartered in Santa Ana, CA and serves the greater Orange County area – though we welcome any boy who wishes to come from a bit further!
The All-American Boys Chorus is an internationally touring, non-denominational chorus that fosters the creative and leadership development of over one hundred boys annually. Enrollment in the Chorus is open to boys of all cultural, religious, and socio-economic backgrounds. Our programs combine music education with mentoring to help foster the self-confidence, creativity, work ethic, and leadership skills necessary to help young men succeed in life. We accept boys with no prior musical knowledge or training required and provide a highly-praised program of vocal and performance training supported by an acclaimed music literacy and ear training curriculum. The Chorus is divided into three levels – audition, training, and performing – and each boy progresses through the levels with the help of our peer-to-peer mentoring program, which sees our more experienced choristers mentoring the beginners, until, eventually, they have transitioned from novice to veteran themselves and can begin to mentor those coming after them. The progressive level structure of the Chorus ensures that each boy develops the necessary skills before moving to the next level and before participating in performances, and also thereby ensures that each boy has the skills to perform confidently.